About Us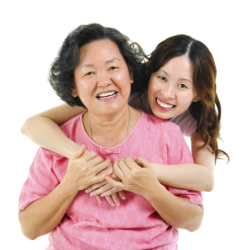 Promise Home Care Agency, Inc. is a Bronx, New York State licensed community-based private home care provider that is dedicated to excellence in home health care services. We are committed to being a valuable resource to our ethnically and culturally diverse community by consistently upholding values, which would ultimately result in our clients achieving the highest quality of life possible.
Promise Home Care Agency, Inc. would like to be an extension of your family and not just another business. In everything we do, we are driven by the quality of care that can only be provided in a family setting. We are methodical in approach, and we listen intently to better understand and analyze our client's unique situations with a view to tailoring our services to not only meet their individual needs, but to provide for their utmost comfort.
PHCA is driven by excellence in providing clients with quality health and personalized care services that help them deal with illness and disability while maintaining their self-esteem.
Our Vision
Our vision is to become a household name in home health care services, and to do so by consistently staying committed to our ideals. By providing reliable, comprehensive, and only the highest quality of home care services to the residents of the Bronx and its environs, we hopefully, would be contributing our fair share to the noble goal of a better life for all, and a healthier population.
Our services are provided in the comfort of your own home by our 'promise team' of caregivers, which is made up of loyal, and well-trained professionals with the highest integrity, some of whom are bilingual. Some of these services we offer include nursing care services, personal care and support services, case management, private duty care, and nutritional care.
Our 'promise team' of experts also includes registered nurses, medical social workers, medical nutritionists, home health aides, and other caregivers. All our caregivers are well screened, and we conduct background checks, reference checks, and cultural sensitivity interviews as part of our thorough screening process.
Non-Discrimination Policy
It is our sincere desire to provide uniform quality patient care and services to all our clients irrespective of race, sex, age, physical or mental challenges, or national origin.
Service Areas
At Promise Home Care Agency, Inc. we deliver our services to clients within the following New York counties and boroughs: Bronx, New York (Manhattan), Kings (Brooklyn), Queens, Richmond (Staten Island), and Westchester.