Philosophy
Our philosophy at Promise Home Care Agency, Inc. is simply "We Keep Our Promise", because after all, a promise made should be a promise kept.
WHAT MAKES US TICK…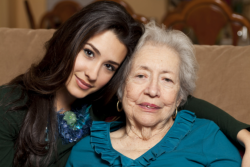 Our team of well-trained and highly experienced professional nurses, Personal care aides, home health aides, counselors, nutritionists, medical social workers and other care professionals, has a passion for home care services.
For our agency to continue to earn the trust and confidence of the community we serve, we are keenly aware we must remain competitive, dedicated to service and committed to our ideals. We must also consistently demonstrate human values that embody respect and empathy.
While we can only do so much to ease the medical conditions or discomfort of our patients, we certainly recognize the moral imperative of dignity in patient care. We therefore strive to provide for them, as conducive an environment as possible to receive the superior care and attention they deserve.